Capture tool tutorial
Welcome to the Fenêtre Capture Tool Tutorial
Learn How to Capture, Annotate, and Edit Screenshots with Ease!

Download now for free!   
;
Are you looking for a simple yet powerful screen capture tool to capture, annotate, and edit screenshots for free on your Windows device? Look no further! The Fenêtre Capture Tool is here to meet all your screen capturing needs. 
Whether you want to record your screen, annotate screenshots, or blur out sensitive information, this tutorial will guide you through the process step by step.
Introduction to Fenêtre Capture Tool
The Fenêtre Capture Tool is a user-friendly software designed to simplify the screen capturing process. With its intuitive interface and powerful features, you can effortlessly capture screenshots, annotate them, and even blur out specific parts to protect sensitive information.

Capturing Your Screen
After installing the Fenêtre Capture Tool, open the application from your Start menu or desktop shortcut. Select a capture mode: choose from various capture modes, such as full screen, active window, or custom region. Click and drag to select the area you want to capture or select a screen. The captured screenshot will be displayed in the editing interface.
Annotating Screenshots
In the editing interface, you'll find a range of editing tools. Click on the "Text" or  "Arrow with text" option to add text to the screenshot. With the highlight, steps and arrow tools you can add clear instructions in this image.
After adding your annotations, review the changes. You can move, resize, or delete annotations as needed. You can even change the bounding box of your screen capture to include a bigger area without having to retake it.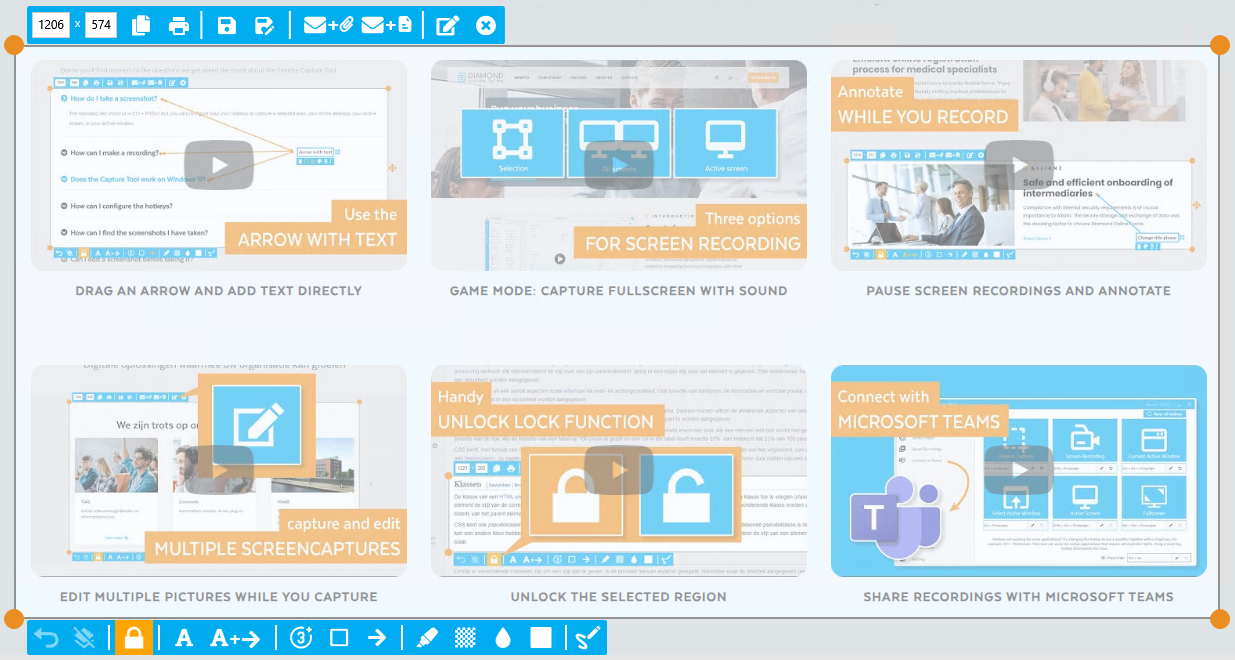 Blur Out Sensitive Information
To blur out parts of your screenshot, select the "Blur" or "Pixelate" tools from the editing toolbar.
Drag the cursor over the area you want to blur. The Fenêtre Capture Tool will automatically apply a blur effect to that region. Depending on your needs, you can adjust the pixelate intensity from 1 to 10 to ensure the sensitive information is properly obscured.

Saving and Sharing Your Work
Once you're satisfied with your edits, click the "Save" button. View saved files with the "Saved Images" tab in the menu. Select "Save as" to choose your own file location for the edited screenshot. You can easily share your edited screenshot by using the e-mail options within the Fenêtre Capture Tool. Send it via email as an attachment or embedded image directly from the application.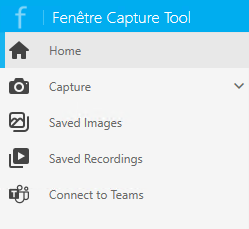 Tips and Tricks
Keyboard Shortcuts: Familiarize yourself with keyboard shortcuts for quicker capturing and editing. When you open the tool shortcuts are shown for the diferent capturing options.
Multiple Screens: The Fenêtre Capture Tool works seamlessly across multiple monitors.
Undo your mistakes: Made a mistake? Utilize the undo button in the editing interface or just use Ctrl+z.
Now you're ready to capture, annotate, and edit screenshots like a pro using the Fenêtre Capture Tool! With these unique features, your screen capturing tasks will become a breeze. Download the free tool today and start creating stunning screenshots effortlessly!